Spring is here! One of our favorite annual activities is dyeing Easter eggs with natural dyes. Eggs are the perfect reminder of the changing of seasons, of new birth, of the struggle before the victory… I love the lessons they can teach us. Today I want to show you how to make some of the best naturally dyed Easter eggs!
We will make naturally dyed Easter Eggs using food scraps and kitchen waste to create eco-friendly dyes.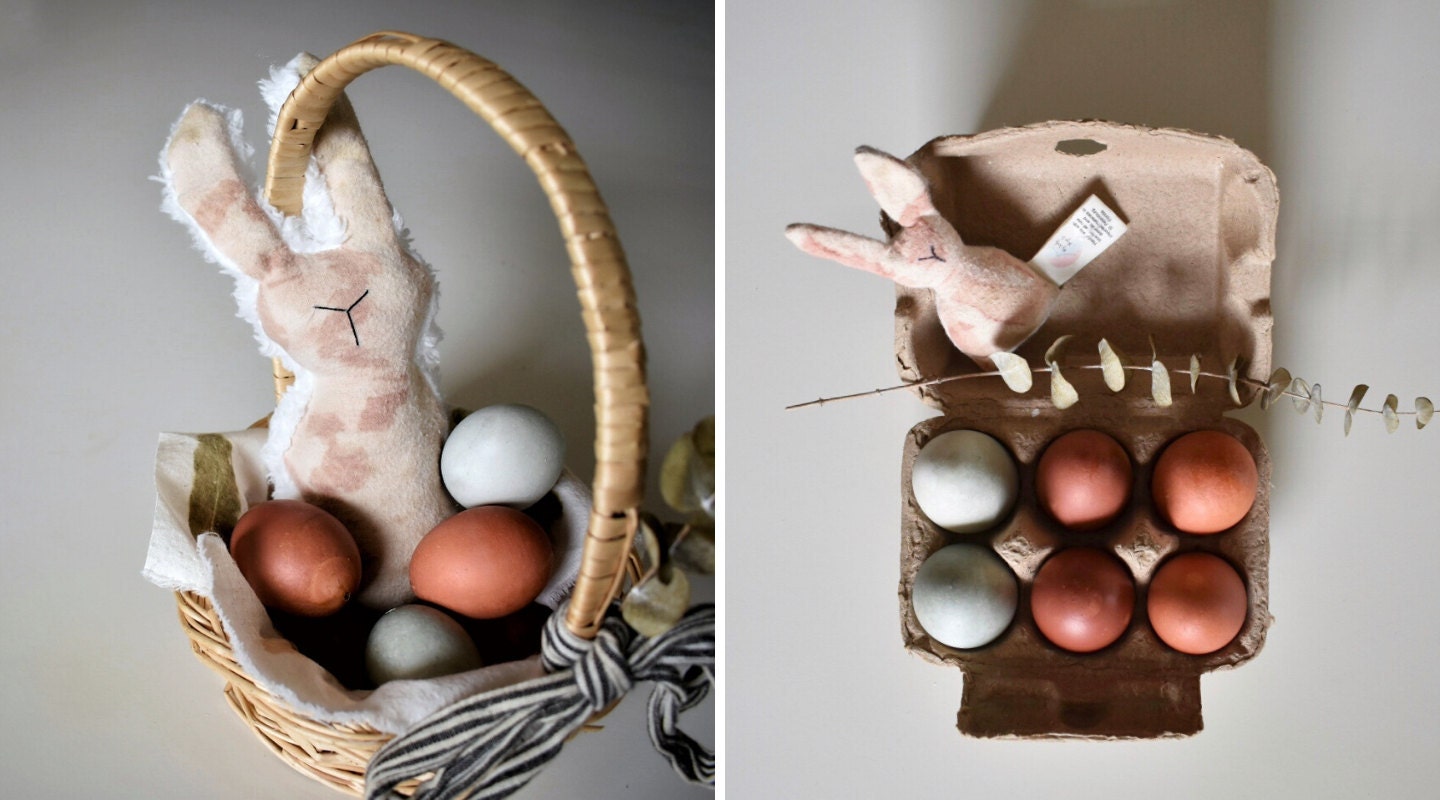 Today I want to share three simple natural egg dying tutorials with you. Many of you will already have these ingredients on hand. I think you will find that this is a delightful way to use up food waste in you kitchen!
You will need frozen or spoiled blueberries, yellow onion skin, red onion skin, vinegar, water, and eggs. You can find the simple instructions below…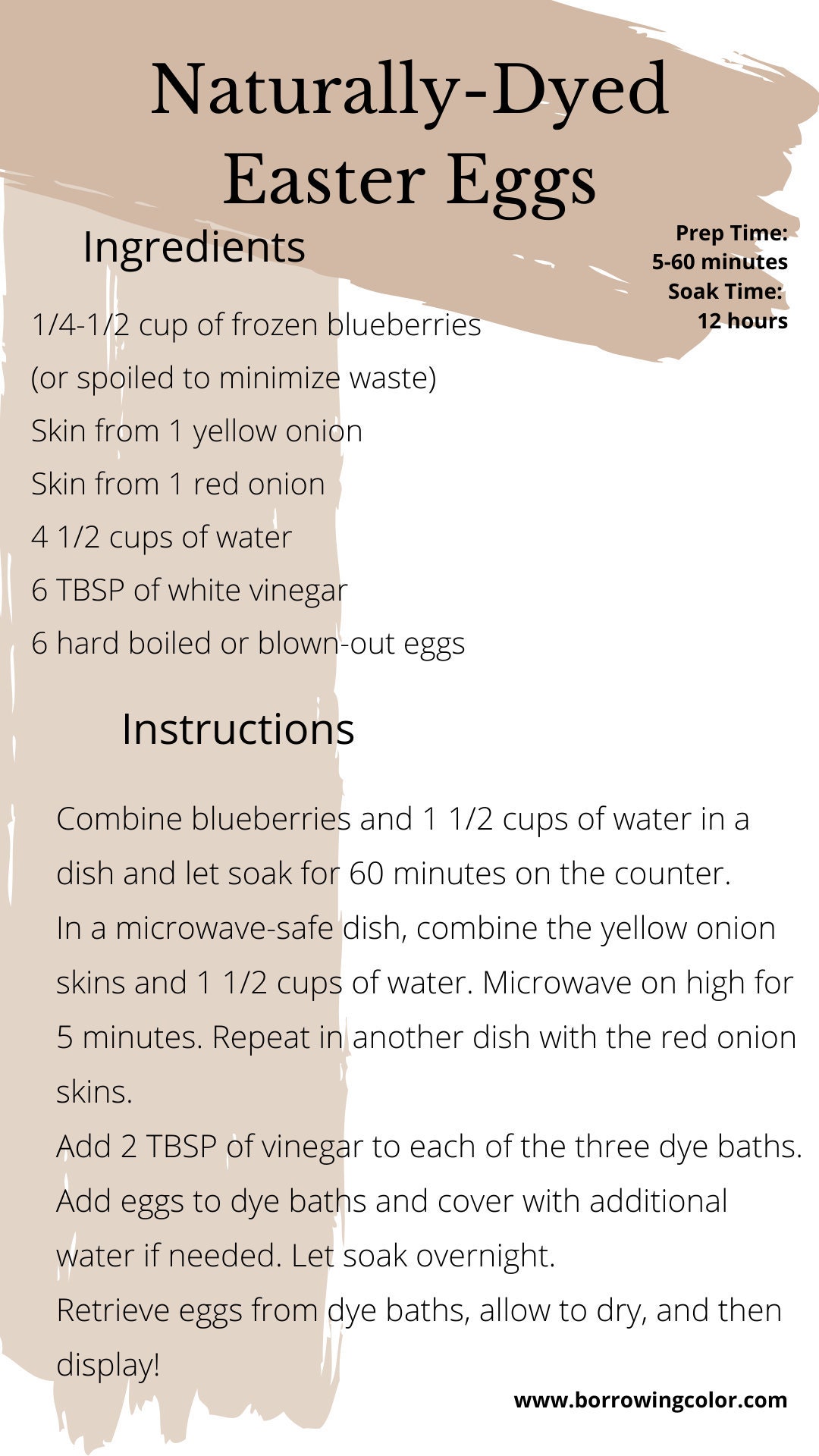 I have provided direction for 3 different natural dyes, but your colors don't have to end there! Consider what you have around you!
Do you have other scraps that might give color?
Perhaps purple cabbage, turmeric, beets, spring flowers, coffee, tea, etc? (I have not tried these myself, but this is the fun of experimenting!)
And from there – how can you shift or adjust colors with pH? If you add baking soda or additional vinegar to the dye bath, what happens?
The sky is the limit (and how many egg shells you can get your hands on! Haha!) You can also look for more egg dying ideas on . I've even created an egg dyeing board that you can check out below!
Want to read more about Natural Dyes? Be sure to check out my FAQ page here!
Have you ever used natural dyes to color eggs? I'd love it if you would comment below with what you used and how it turned out! There is so much room for experimenting and playing with nature's colors. I'd also love to hear from you if you try this tutorial! You can even tag me in your Instagram photos @borrowingcolor.
xo – Alex